Take a Short Break
A 24-hour break button is always displayed when you're logged into your alc.ca account. If you need a short break, choosing the 24-hour pause will prevent you from making wagers/purchases for 24 hours. Any subscriptions or advanced play tickets already purchased will play out as scheduled, you just won't be able to make any new wagers/purchases.
Take a 24 Hour Break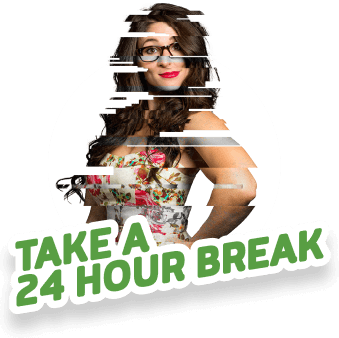 Take a Longer Break
Sometimes you need to take a longer break from play. The self-exclusion button is always displayed on alc.ca next to the 24-hour break button on every alc.ca logged in page. Self-exclusion allows you to suspend your account for 6, 12, 24, or 36 months. You won't be able to sign in, purchase/wager play, or enter tickets until the exclusion period is up.
Self-Exclude